Pumpkin Scones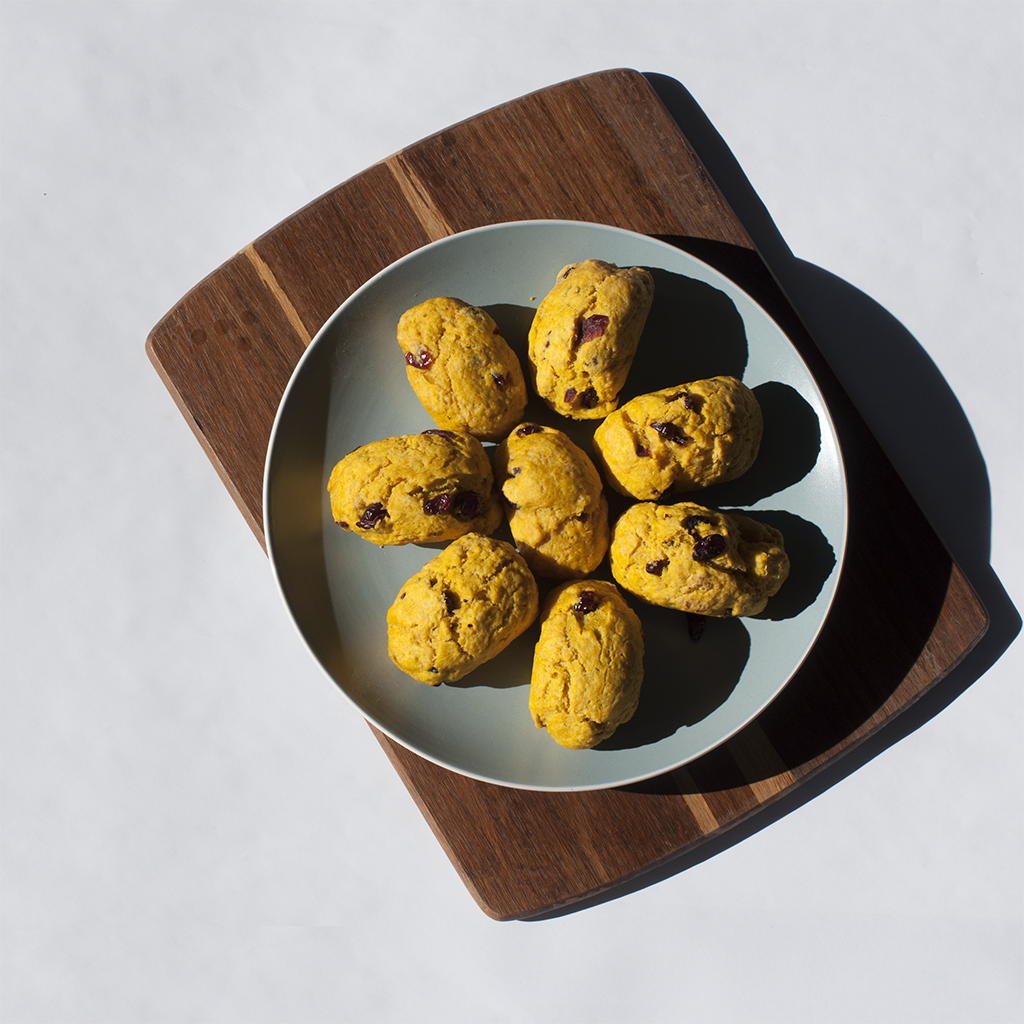 Pumpkin Scones
2 c           all purpose flour
1 tbsp.      sugar
1 tbsp.      baking powder
½ tsp.       salt
1 ½ tsp.    pumpkin spice
½ c           canned pumpkin
3 tbsp.      half-and-half cream
1               large egg
6 tbsp.      cold butter
dried cranberries, to taste 
Setup GoSun stove, reflectors closed to protect from overheating.
Mix dry ingredients. Mix Wet ingredients. Combine wet and dry ingredients until moistened. Knead lightly. Roll into segments approximately 2.5" x 1.5". Place in cooking tray approximately 2" apart.
Open the GoSun's reflectors and direct them towards the sun. Tilt the base to get the best angle. Slide tray into the glass tube. Note: the reflectors and tube remain cool and are safe to touch, but the tray gets quite hot. Use caution when removing the cooking tray.
Cook & serve!
Prep time:  ~ 10 minutes
Cooking time: ~ 22- 25 minutes on sunny day.
Makes 12 – 15 scones.
Leave a comment