Meeting for Change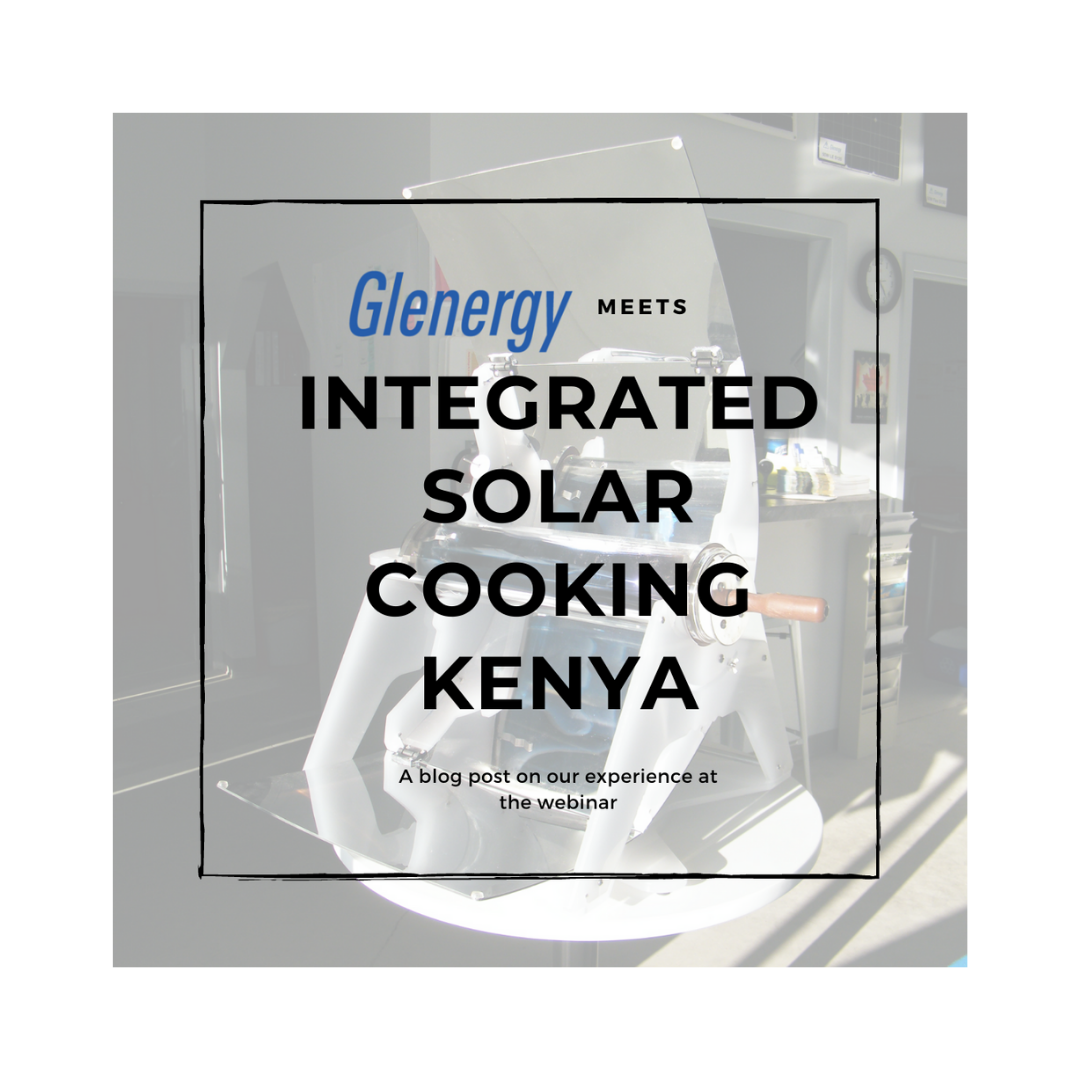 Although the pandemic has impacted our ability to network in person, it has been a chance for us to connect with solar cooking enthusiasts from around the world.
This week, our team had the opportunity to attend a webinar and meet with a group of passionate individuals.  Integrated Solar Cooking Kenya brought many inspiring individuals together who all want to drive change and help diffuse solar cooking throughout Kenya.
We were pleasantly surprised by how many people were involved and enjoyed contributing to the conversations. Overcoming the obstacles associated with having solar cooking recognized by the country was one topic we discussed. Another conversation our team members were involved in was how we can improve the performance and testing of solar cookers.

James Allen, our Business Development associate, has been working hard on the Glenergy mission shared:
"Speaking with engineers, entrepreneurs, and enthusiasts of solar cooking from across the world was a great privilege and incredible opportunity to discuss the potential for solar cookers in Kenya."
On behalf of our team, thank you to Engineers Without Boarders Sweden for facilitating such a great event!