Local company plans to help light up Africa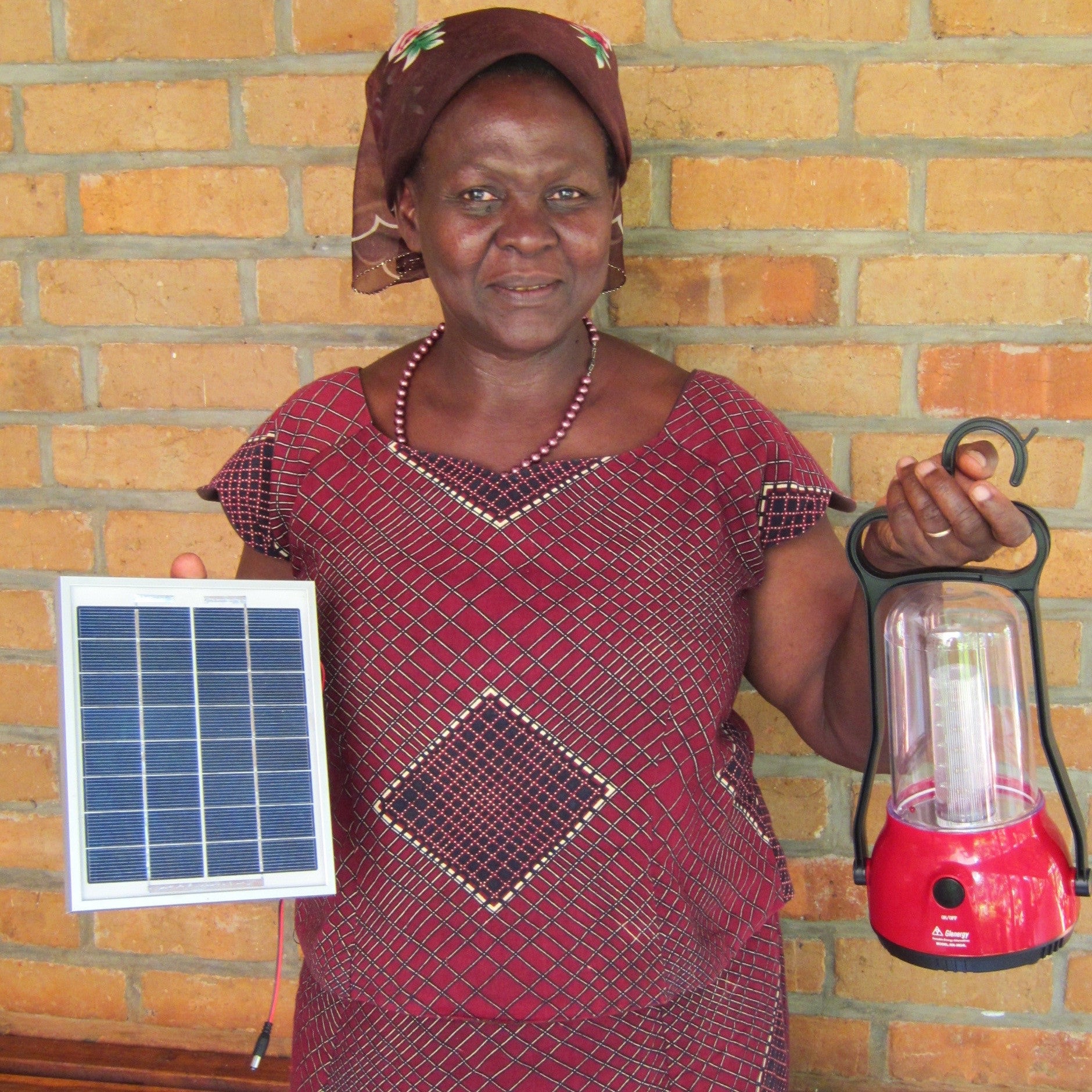 Mon Feb 4 2008 
Page: 3 Section: Around The Area 
A local business owner is getting his chance to help change the world for the better. 
This May, Glen MacGillivray, president of Glenergy, a local company which does solar lighting and solar power projects, will fly to Accra, Ghana to attend Lighting Africa 2008, the first global business conference for off-grid lighting in Africa. 
It runs May 5-9, 2008. His business, along with its partner U-Squared Limited in Nigeria, is one of 54 finalists selected to present their proposals in solving one of the great crises within Africa - the lack of affordable and safe lighting. 
"Numbers vary, but at least 1.6 billion people are without electricity, and they are using kerosene or other fuel-based lighting as their only source of light at night," Mr. MacGillivray said. 
Access to electricity simply doesn't exist for many people in the region, who are among the poorest in the world. The average family pays between $60 to $200 a year on fuel for lighting, money they can ill afford to spend, not to mention the hazards of fire and the risk of carbon monoxide poisoning by using kerosene lamps. 
Then there's the 1.6 billion tonnes of greenhouse gases created by the burning of all this fuel. 
Mr. MacGillivray said there are better ways to provide lighting, such as using solar panels, batteries and LED and/or fluorescent lighting. The key is to get this technology to the people at a cost they can afford. 
"We have lights which will do that for $40, and the lights will last for more than 20 years," he said, "but the people do not have the money to buy the product." 
Finding a way around that is the purpose of Lighting Africa, a World Bank Group initiative aimed at providing up to 250 million people in Sub-Saharan Africa with access to non-fossil fuel based, low cost, safe, and reliable lighting products with associated basic energy services by the year 2030. 
As part of that effort, Lighting Africa launched a competition, encouraging submissions to resolve the problem of affordable, reliable and safe lighting. Mr. MacGillivray said its objective is to engage the lighting industry, the solar industry, entrepreneurs of the world, along with aid organizations, philanthropists, NGOs and other organizations individuals in getting modern lights to people who are currently burning kerosene. 
"They are trying to get industry to solve a problem," he said. 
Out of a total of 400 proposals submitted to Lighting Africa, 54 were selected, and representatives of each invited to attend the May global conference. That includes Glenergy. 
Twenty of those proposals will be selected as those worth further exploration, with the winners receiving up to $200,000 US a piece. 
Glenergy and its Nigerian partner proposes starting with getting lights to about 5,000 people by first establishing an inventory of existing solar lamps and equipment to see what is already there and what is needed. 
Next, they would offer consumer and conventional microcredit loans to people and businesses to purchase the new lights. The cost of the monthly payments would be kept lower than what is usually spent on kerosene, and to have repayment terms of a year or less. 
Lastly, identify and supply the necessary tools and training materials to support small energy related businesses to support what has been established. "We don't want to have to fund it ourselves, but to help people pay for it themselves," he said. 
Mr. MacGillivray said his company and its partner isn't the first to identify solar lighting as a development tool, but their approach has been found sufficiently innovative, scalable and replicable that those selecting the finalists wanted others to hear the ideas. 
"For me, the real gain here will be to go and give my ideas to Africa," Mr. MacGillivray said, "and getting the affirmation my ideas are worth passing on." 
He added he will be taking his daughter along on the trip. She will be graduating from Queen's University with a degree in International Development shortly before the African conference, and he thinks this will be a great opportunity for her to see first hand what development overseas is all about. 
 © 2008 Osprey Media Group Inc. All rights reserved.