Inventor's bright idea produces solar-powered bulb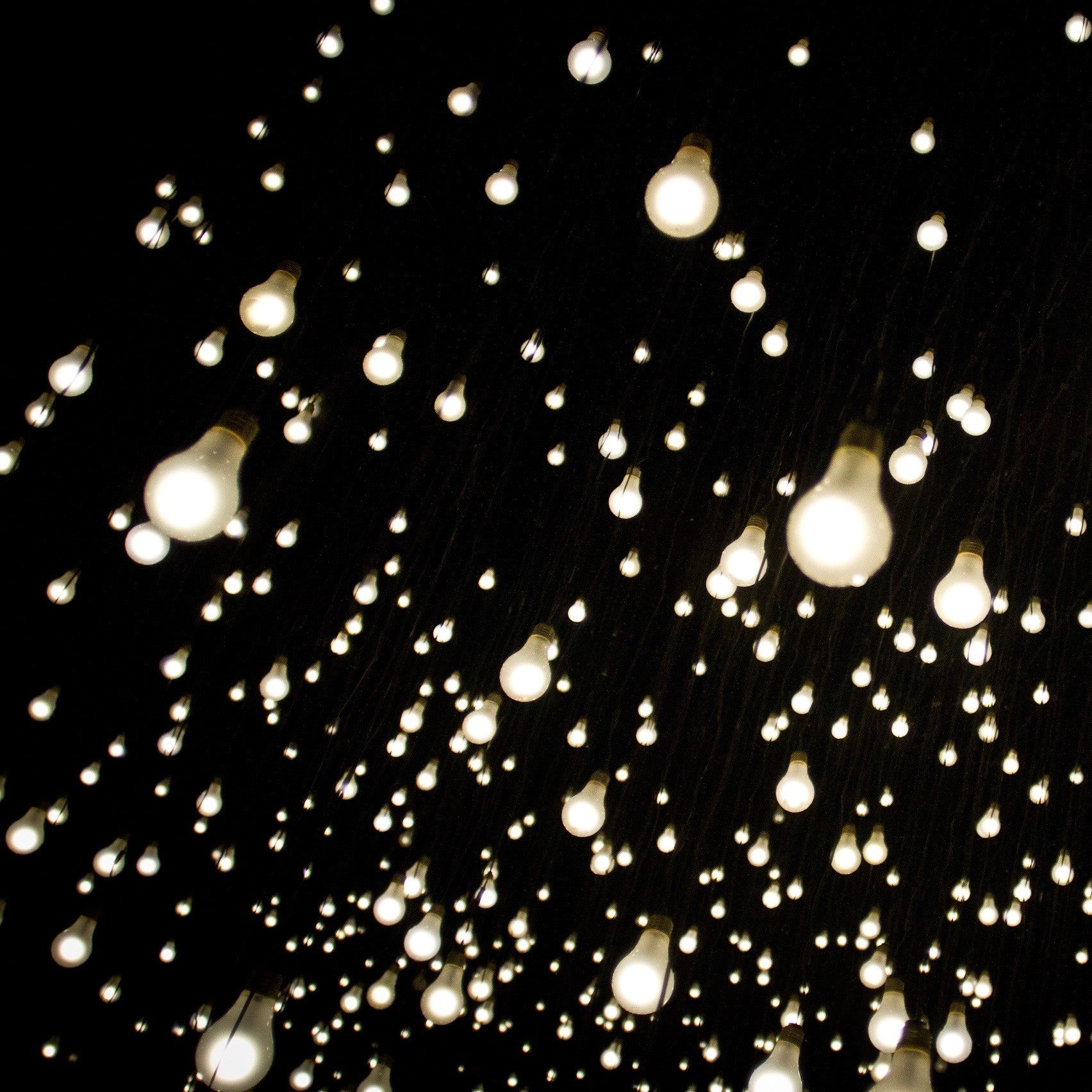 Canadian Press Newswire 
Fri Apr 6 2001 
Section: Business 
Ottawa Valley man works on solar-powered bulbs, but they would cost a lot 
By Kelly Egan Ottawa Citizen 
PETAWAWA, Ont. (CP) - Glen MacGillivray has seen the light if not the future - a light bulb costing $35 to $95, powered free by the sun, and burning intensely white for 100,000 hours. 
A metallurgist by training, MacGillivray, 43, has just rolled out Glenergy Inc., with its world headquarters in a log cabin striking for its pool table, drum set and trio of ecstatic dogs. This week, the firm's administrator, Sharyl-Anne Andrews, between taking orders and answering the telephone, fixed up a mess of lasagna for lunch. Glenergy is not yet General Electric. 
``Inventor? Inventive maybe,'' corrected MacGillivray, holding a $95 light bulb in his hand at his home office, set in the bush off Highway 17, 160 kilometres west of Ottawa. The company, incorporated in February, is marrying two technologies: solar power, which turns light into electricity, and light-emitting diodes, which turn electricity into light. 
``Twenty years ago, I was building a windmill in the basement because I had an uncle in Cape Breton who lived on a hill with no electricity. Then I got sidetracked for a while.'' 
MacGillivray said he resumed his exploration of alternative energy sources last year when, during a flight to the East Coast last August, he began flipping through Scientific American. He began reading about the discovery of the white light-emitting diode, or LED, which had long been a missing link for scientists. LEDs are the red, green and yellow lights found in stereos, computers, toys and virtually anything electronic. 
Unlike incandescent lights, they do not use a filament. They consume about one-tenth the power of incandescent lights and last perhaps 100 times longer. The white LED had eluded researchers for years. Finally, in the mid-1990s, a scientist at the University of California at Santa Barbara took a blue LED and coated it with a phosphor, producing an intense white light. When he read about the discovery, MacGillivray conceived of a small solar-powered unit that would use white LEDs as a light source. 
He turned to Petawawa resident John Schenk, ``a magnificent prototype maker'' with a background at Atomic Energy of Canada Ltd. Soon, he had a light bulb with the usual screw-in base and between three and 12 white LEDs on top. MacGillivray believes it is the only one of its kind in Canada. And he knows he's on to something. ``I think white LEDs are going to dominate lighting. But it will take time.'' 
One good-quality white LED, for instance, costs between $4 and $5 wholesale for a unit the size of a pencil eraser, about 10 times the cost of a standard light bulb. The LEDs, which emit little heat, are already being used where durability is important, such as traffic signals or indoor exit signage. 
A research officer at the National Research Council agrees white LEDs have a lot of potential for broader applications. ``Everybody right now in the lighting field sees a great deal of promise in this area,'' said Guy Newsham, a leader in the NRC lighting program. ``The holy grail though is white lighting for general illumination, which LEDs are not able to provide right now at any reasonable cost.'' 
Newsham said it is telling, however, that the major lighting manufacturers, such as Phillips and General Electric, have formed alliances with electronic companies to explore the potential of LEDs. ``They definitely see a lot of promise in it. From what I've seen and read, 10 years seems to be about the horizon they're thinking about.'' 
For now, MacGillivray says Glenergy is still doing market research and sees its short-term customers in three areas: boaters looking for low-power light sources, outfitters who have camps off the hydro grid and cottagers. Packages range from $200 to $890, depending on how much lighting and the size of panels and batteries required. 
In the longer term, MacGillivray sees the developing world as a huge market. For the millions of people in sunny climates who live without power, he sees the solar-LED system as a possible answer to indoor lighting. 
``There are so many possible applications. In fact, we're spending a fair bit of our planning time on deciding what not to do.'' 
Currently, Glenergy has small manufacturing centres in Petawawa and Cape Breton, with an associate in New Zealand. MacGillivray does not see the company growing into a mass producer of consumer light bulbs. ``I think our expertise is in two areas. The design of a whole system and doing research to understand people's needs.'' 
There are 10 employees between Glenergy and Nray Services Inc., which MacGillivray also controls, a company specializing in nuclear radiography. 
(Ottawa Citizen) Copyright © 2001 The Canadian Press