Bringing clean, safe and affordable lighting systems to rural Africa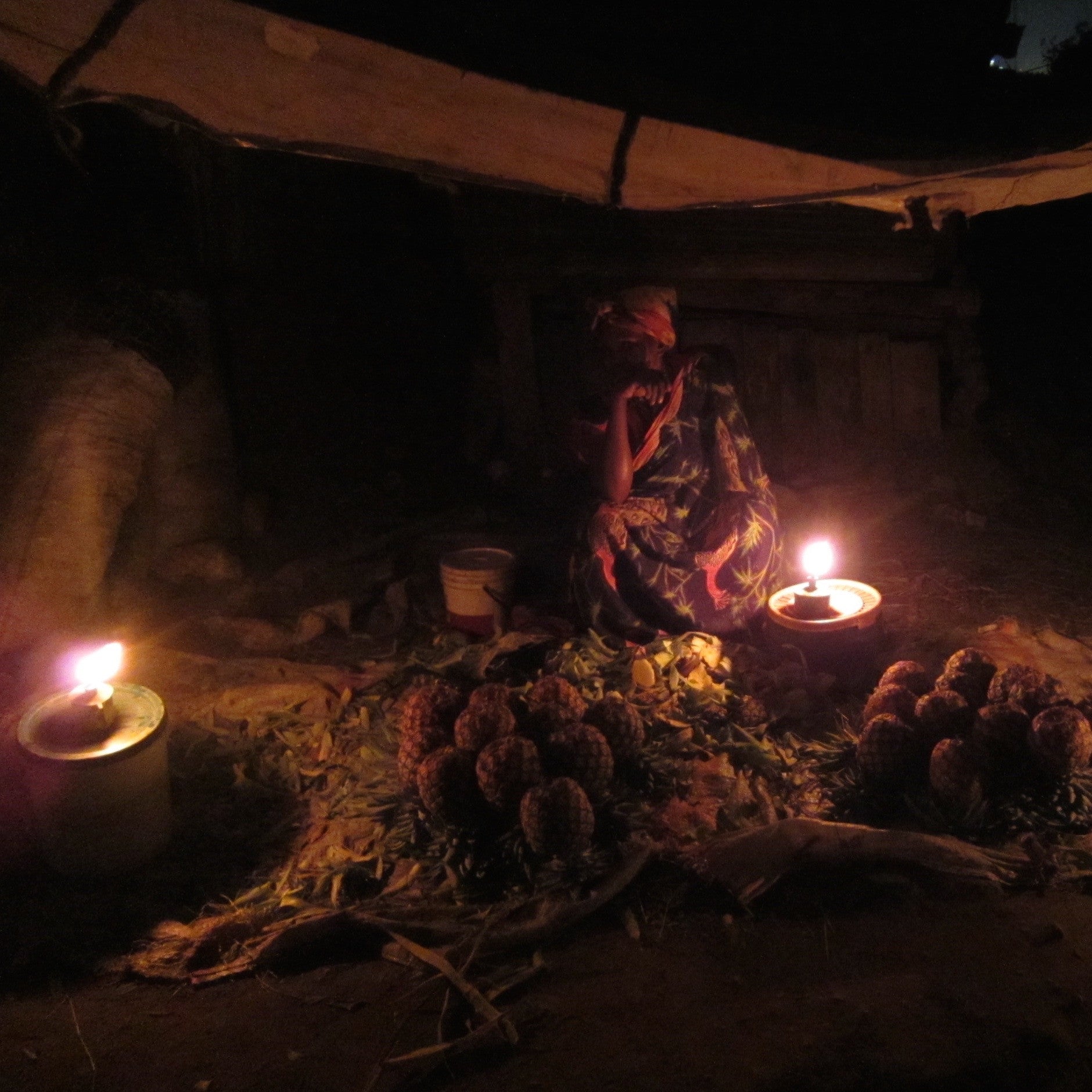 Tue Mar 2 2010 
Page: A3 Section: News 
Byline: STEPHEN UHLER; 
A Petawawa company is continuing in its efforts to bring affordable lighting to Africa. 
Glenergy Incorporated, whose bread and butter is solar lighting and solar power projects, has been named one of 40 finalists vying for 10 grants of up to $100,000 U. S each in the Lighting Rural Tanzania competition. 
Sponsored by the Tanzanian Rural Energy Agency, the contest is an effort to bring clean, safe and affordable lighting to the African country's outlying areas. 
Glen MacGillivray, Glenergy president, said the Petawawa company and its partially-owned African subsidiary will present their proposal to a jury in Arusha, Tanzania on April 8-9, 2010. 
It strives to replace the kerosene fueled lamps used by the people with ones powered with LED lights, recharged using solar panels. He said access to electricity doesn't exist for many people in that part of Africa, in which the average family pays $2 U.S. a week on kerosene for lighting, money they can ill afford to spend, not to mention the hazards of fire and the risk of carbon monoxide poisoning by using kerosene lamps. 
Using solar panels, rechargeable batteries and LED and/or fluorescent lighting is a better way, he said, both for the people and the environment. The key is to get this technology to the people at a cost they can afford. 
Mr. MacGillivray said by setting up micro-credit funds to loan people the money to buy the battery-powered lamps, which cost about $30 U.S., it allows families to obtain something which will pay for itself within a year, just on fuel savings alone. 
"Over a decade, the impact of switching will represent about $500 U.S. in savings per family, including battery changes," he said. 
Looking at the larger picture, an investment of $1,000 into this project would result in a net benefit of $120,000 within the same 10 years.
On top of this, Glenergy would assist in getting local entrepreneurs set up in the business of selling the lamps and with pre-packaged equipment in place, set up a solar-powered system ready and able to recharge the lamps, cellphones, batteries and other rechargeable items. This would also be done through micro-credit. 
"In the evolution of trying to get affordable lights to the people, this is a big stride," he said. "For less than $2,000, we can set up an entrepreneur with a solar powered recharging business." 
This isn't the first time Glenergy has been recognized for its efforts to bring affordable and environmentally sound lighting to Africa. 
In 2008, the company was a finalist in the Lighting Africa competition. This was sponsored by Lighting Africa, a World Bank Group initiative aimed at providing up to 250 million people in Sub-Saharan Africa with access to non-fossil fuel based, low cost, safe, and reliable lighting products with associated basic energy services by the year 2030. 
Mr. MacGillivray said during that first competition two years ago, they were just starting to make inroads into Africa. Now, they have partners and a subsidiary within the region, with plans to expand to other countries. 
"People have asked me why I do this," he said. A 100-watt solar panel can run a light bulb for five hours, which admittedly doesn't make a big impact here in North America. 
"In Africa, though, that same panel is enough for 30 families to have light, which does make a big impact on their quality of life." 
If they are successful, Mr. MacGillivray said about one-third of the grant money from the Lighting Rural Tanzania contest will be used to establish more micro-credit accounts, which will continue to benefit the people of Tanzania and spread the use of the solar charged lights across the country and beyond. 
If they are not, he is hopeful the exposure of being a competitor will encourage more people to invest in Glenergy's ideas. 
"This would give us a kick start, no question." 
© 2010 Osprey Media Group Inc. All rights reserved.